Each month, Scentsy introduces a brand new warmer and fragrance that is not included in our current catalog! These warmers and fragrances are available at a 10% discount during their promotional month.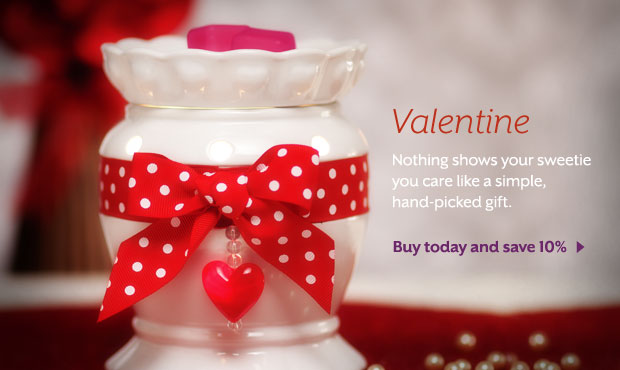 Valentine
Scentsy's Product Description:
"Nothing shows your sweetie you care like a simple, hand-picked gift. Valentine is the perfect way to say, "be mine." An innocent design in snowy white with fluted edges and darling details, Valentine is tied up with a pretty polka dot ribbon and accented by a cherry-red heart pendant made of glass."
January Scentsy Scent of the Month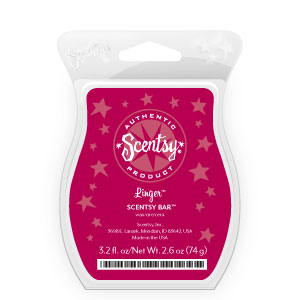 Linger
Scentsy's Product Description:
"A perfect moment has a way of leaving behind a lovely trace, a whisper of a memory. Pink grapefruit, sugared apple, lavish praline, and flirty marshmallow create a fragrance that says "stay.""